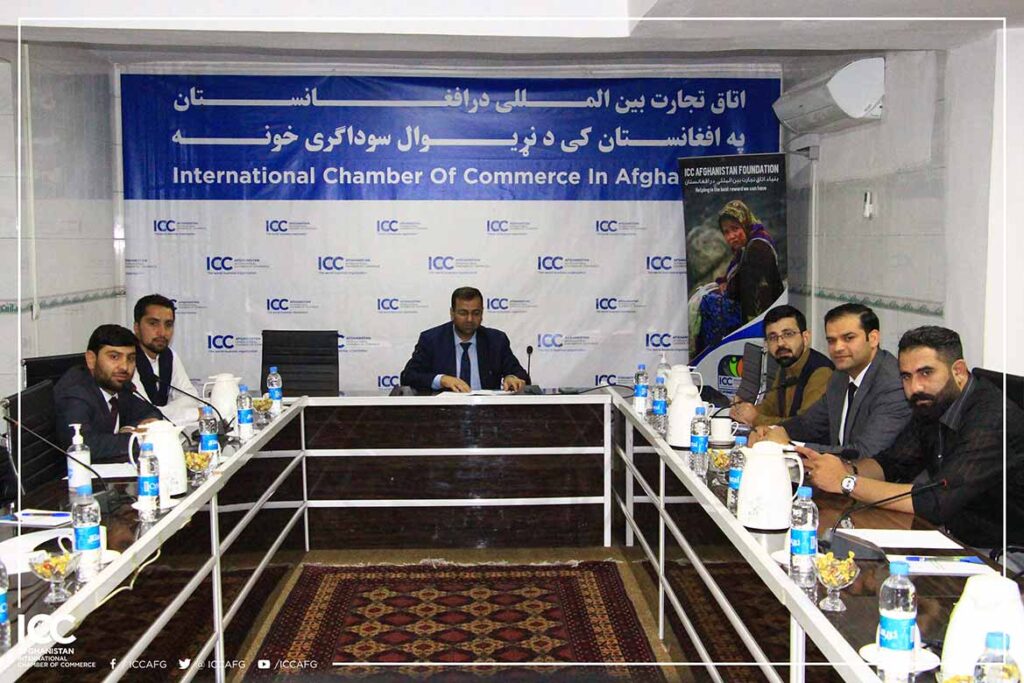 The chairman election for ICC Afghanistan's Arbitration and ADR Commission conducted on Thursday, 20 May 2021 where receiving highest vote, Mr. Sayed Zekrya Hashemi was elected as the commission chairman for one year.
The International Chamber of Commerce in Afghanistan expressing their gratitude to previous chairman and vice chair persons, in the meantime wishes numerous achievements and successes ahead to the commission's new chairman.
It is mentionable that the election for the next vice chair persons of the commission is going to be held in the next Arbitration and ADR Commission meeting. Interested ones who carry five years of experience in legal affairs and hold bachelor's degree are eligible to nominate themselves in two vice chair persons position in the commission, upon taking the membership of ICC Afghanistan.
For further details and clarity of information on procedure of membership into ICC Afghanistan's commissions.